In the midst of the COVID-19 Pandemic, restaurant owners are quickly strategizing to find new ways to do business. One of which is to establish online presence by having a website because it gives you a controlled way to portray an image of your business as you would like it, giving your customers an idea of the atmosphere and offering before even stepping a foot inside.
To bring in customers
More than 3 billion have access to the internet and internet users worldwide are estimated to grow with easy access to the internet connection in the time to come. Currently, it's safe to say the internet is the first place where people look for information. If you are looking for a restaurant website developer, do check out the developer's portfolio before you make any future decision.
For instance, when someone would search "Restaurants in Kuala Lumpur" and your website is not up and running, you're not going to show up on Google, Yahoo, Bing or anywhere. The website is an easier way to inform your potential customers what you offer and where are you situated. This especially helps in the scenario where your restaurant is new and trying to dig its name in the market.
According to Social Media Today, 46% of all searches on Google are for local information, which means people are looking for local restaurants online. But if you don't have a website, they are finding your competitors, not you
Reliable Promotional Tool
Your restaurant website showcases important and vital information including business hours, menu, promotional offers and all other details that you'd like to share with your customers; especially if the potential customer is looking for a specific cuisine, or services (such as home delivery), or simply would like to know more about the product/services at your restaurant as it was highly recommended by a family/friend.
It also gives true and direct information for anybody looking for something specific, avoiding them to get mislead by other sources, which is very important and relevant in today's scenario.
Brand Image
With a website, your business is able to build a professional image, especially if you are starting out. Customers get a chance to get acquainted with your product and/or offer services, and at the same time, differentiating your business from the competition. The website will show that you are serious about serving your customers and is willing to spend money to make it more convenient for the customers.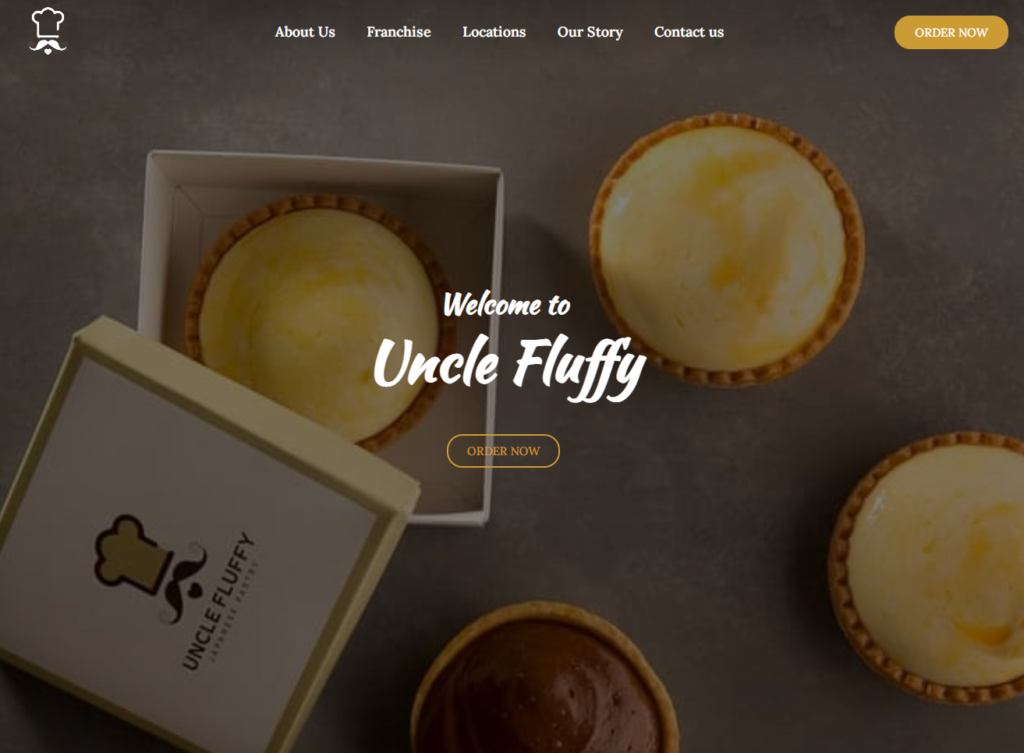 To create brand awareness
Unlike national chains, most local restaurants don't have the luxury of launching expensive national branding campaigns. It's entirely up to you to get the word out. With more and more diners turning to the web at dinnertime, not having a website is like a front door without hours of operation. No sign above the entry, no curb appeal to invite people to come in. The world is moving at a fast pace and the number of internet users is constantly on the rise.
Low Advertising Costs
Print ads and commercials are expensive. With a website you can display an endless amount of print information at a fraction of the cost. Information is available 24/7 to anyone with internet access and you can easily update out-dated information on your website whereas the cost of re-printing flyers is far greater
Customer can browse your menu
Before customers decide to go to your restaurant they would usually ask:
What specific food options do you bring to the table? When your menu is right there online, you make it easy for potential customers to review their options and decide what looks good.
Making your menu available online is useful for everyone, but becomes especially important for any potential customers that have food allergies or are picky eaters. For example, someone who can't eat gluten needs to know before they show up to your restaurant whether there's anything on the menu they can actually eat.
Allow online delivery ordering
As more and more people work and stay at home due to COVID-19, people are turning to food delivery services to satisfy their cravings. According to Restaurant Business Online, 86% of consumers are using take-out or food delivery options—an increase of more than a third.
Without a website, your restaurant is at the mercy of third-party delivery apps, which often charge high fees—up to 30% in some cases. Your own website, however, makes it easy for consumers to order directly from you.
In fact, our company provides such feature which allows your customer to easily access your menu and make an order.
You can share the experience of customers by highlighting them in your website
A lot of restaurants like to claim they offer the best pizza, tacos, or BBQ in their city, but most customers can see right through those claims—unless they're backed up by customer reviews. If you allow customer reviews on your website and person after person talks up how delicious your pasta dishes or enchiladas are, every website visitor will see and pay attention.
Positive reviews are powerful. For restaurants, they're one of the best tools you have to prove to people that you're worth trying out. The first step to getting good reviews is making amazing cuisine. Presumably, you've already got that part down. The next step is making it as easy as possible for customers to share what they think about your food on your beautiful website, or on other popular review sites like Google and Yelp.
Once you've gotten raves from happy customers, you can highlight their words on your website where any new customers interested in giving you a try can see them. Hearing how much your other customers love your cuisine will help anyone on the fence go ahead and make that order.
Don't rely only on social media to act as your web presence.
If you're going to get on social media, by all means, pay attention to it. Just because you created a business Facebook page with your location, hours, a few pictures, and pop by to post a special now and then, it's not the same as having your own website that you control 100% of the time. Much like a negative review on Yelp, customers can leave negative reviews on your Facebook page. If no one is checking that page regularly or responding to messages/posts on your timeline, it doesn't give the greatest impression of your restaurant. Facebook listings have a way of making it high up into Google on occasion as well and you wouldn't want someone to stumble on the Facebook page that you last updated in November of 2012 to really find out about your restaurant. Lastly, sites like Facebook and Twitter frequently change their features, terms of service, and even appearance. So that's another thing you'll have to keep up with. Remember, these are free services and you get what you pay for.
To set yourself apart from others
Competition is fierce in the restaurant industry. We've all seen restaurants come and go. You want to stand out from the crowd. What special things do you have to offer? Delivery service, catering, happy hours — a website tells people what you are all about. Let's face it, if you don't have a website in this day and age, people will quickly assume something is off. People tend to find the lack of website suspicious. I don't know about you, but I would wonder which other corners a siteless restaurant is cutting.
To show the mouth-watering images of your food to customers
Food appeals to more of our senses than just taste. While you can't use your website to get people's taste buds watering via the yummy smells of your cooking, you can show them how delectable your dishes look. Take advantage of the visual medium of websites to show off your tastiest looking entrees and appetizers.
Food that sounds good can become downright irresistible once people can get a glimpse of how it looks. Plus original images of your food are a good way to make a website experience stronger. They make the brand experience people get from your website more memorable, and give you more places to optimize your website for search engines.
You have total control of brand, your image
That is the beauty of having a website at www.yourrestaurant.com. No one is leaving reviews that you have to constantly look out for, a third party service is not changing the "rules" on you or how your "page" looks, and you're not having to log in all the time to make updates on your own. You have total control over the appearance of your site, the content on the site (including hours, directions, and menus), the photos you choose to display, and whether or not your site is mobile friendly when you choose to hire a professional to create a custom website just for you. And while there are content management systems available that will allow you to edit content when you need to, you can always just have your web developer make the change while you do what you do best … run your restaurant
Your Customers expect it
Even though you have been in the restaurant business for ages, your customers expect you to have an online presence. Where will they go to see new updates, offerings, working hours, exclusive offers, contact information and most importantly, how will they recommend other people if you don't have any online presence? Maybe you think your restaurant doesn't need it, but remember your customers surely do need it; so do not disappoint your customers
You Can Increase Your Carryout & Delivery Orders
People don't use their smartphones to hold conversations. They'd rather send text messages, use apps, or access businesses online.It's not just young people following this trend. Older smartphone owners don't like making phone calls either.
Your website can let customers place orders without talking to any of your employees. People read your menu, select the items that they want, and submit their orders. You can even enable them to pay online.
Make it as easy as possible for people to spend money at your restaurant. It will only boost your revenue